16 Best Digital Marketing Blogs for Beginners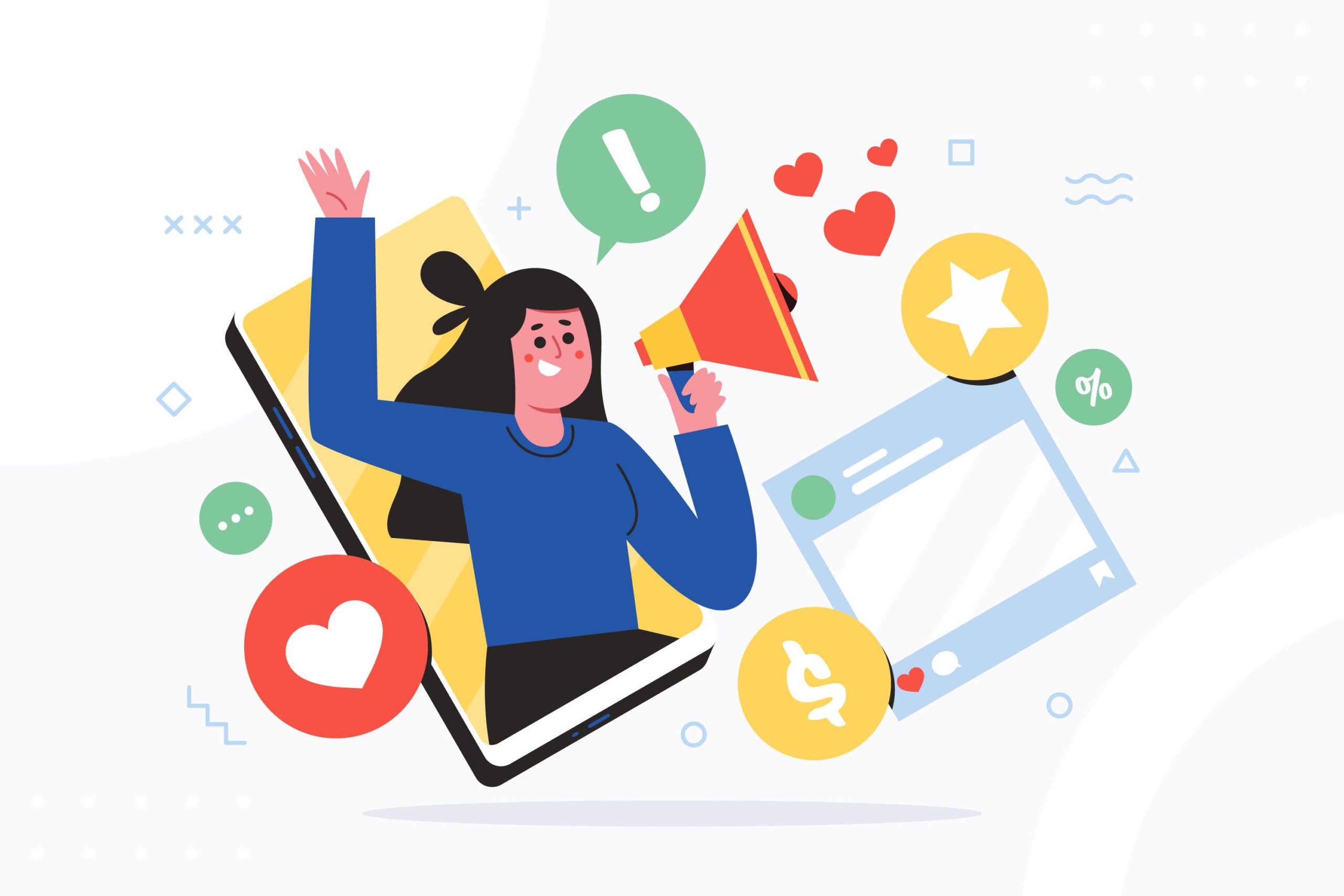 Are you searching for the best digital marketing blogs to help your digital marketing campaign? If so, you've come to the right place.
The digital marketing world is a highly competitive space. So to stay competitive, you must be on top of your game as a beginner marketer.
There is also no limit to how much you can learn because you can find all the relevant knowledge online, shared by other expert marketers and industry thought leaders.
Here's a list of the 16 best digital marketing-related blogs you should follow, read, and learn from. 
Let's begin.
Top 16 Digital Marketing Blogs Beginner Marketers Should Follow 
Neil Patel is one of the most well-known figures in the marketing industry. He was named one of the top 100 entrepreneurs under 30 by former U.S. President Barack Obama, and his client list includes eBay, Amazon, and Google.
The blog is one of the best digital marketing blogs for SEO strategies, tricks, and detailed guides. For example, he explains how to increase traffic in competitive industries and aid in company growth in a simple manner.
He also shows some great strategies for driving a lot of traffic to the websites.
You can search for any topic on the blog using tutorials, explainer videos, and text blogs.
Neil's blog posts include podcasts, quotes, infographics, YouTube videos, visual marketing training, and statistics.
Moz is a well-known brand in the SEO and marketing industry. Rand Fishkin and Gillian Muessig launched the company in 2004. They're famous for being one of the first companies to develop SEO tools.
In 2013, the founders changed its name from SEOMoz to just Moz and began focusing on all aspects of digital marketing. However, search engine optimization and inbound marketing continue to be their top priorities.
Moz Blog is a must-follow if you're interested in SEO. They're jam-packed with helpful blog pieces on every aspect of your SEO strategy and practice.
In their digital marketing blogs, you can find helpful content such as managing duplicate content issues to communication methods such as relationship building.
The Moz Blog can also assist you in staying on top of SEO updates and developing a better knowledge of how they work.
Paras Chopra, a well-known thought leader in the SaaS market, established VWO in 2010. Because their services are geared toward mid-market and enterprise businesses, it's also ideal for veteran marketers.
VWO provides product and website analytics, website personalization, A/B testing, and other services and has worked with companies such as Target, Disney, and eBay.
The VWO blog is an excellent resource for both beginner and experienced CROs. The VWO articles include:
Statistical data on current trends,
Comparisons of A/B testing methodologies, and
other subjects related to upward mobility.
VWO is a data-driven firm, and its content reflects that. They provide excellent market insights and statistics, and their website contains comprehensive content on all aspects of conversion rate optimization.
Marketing Land, founded by Danny Sullivan and Chris Sherman, is ideal for staying up to date with all marketing trends.
This digital marketing blog delivers daily posts on marketing news and management insights, tips, and tricks, breaking stories, and industry trends related to many aspects of the digital marketing industry.
Marketing Land provides vital insights into the digital marketing industry to help you outperform your competitors as a digital marketing professional. You'll also have access to valuable tips, strategies, and tactics for your marketing campaigns.
The blog post subjects are current and instructive, ranging from new social media capabilities to content management system updates to email marketing best practices.
P.S. Marketing Land and MarTech have joined to provide a new platform that explores the intersection of marketing strategy and technology. You still get the best of Marketing Land, but better!
Perry Nalevka launched Penguin Strategies, a B2B marketing firm, in 2012. The blog's best feature covers a wide range of marketing subjects. The articles include marketing tips and essential information and point out specific issues that may arise in struggling organizations.
Penguin Strategies is a Hubspot Diamond Partner, and their site also features ideas and best practices for tech stack deployment and integration.
Some articles are broken up into sections, which is a nice break from reading a long block of information in one sitting.
In 2007, Robin Fray Carey founded Social Media Today. Industry Dive's Social Media today is one of the most popular social media marketing blogs. It's a powerful aggregator site with content created exclusively for it.
There are many unique concepts, and it's a great place to find new voices. In addition, there are numerous films, infographics, and seminars available to assist you in understanding complex information.
With so many articles on how to apply social media techniques to current trends, Social Media Today covers the latest news in the social media sector.
This blog's postings are simple to grasp and topical, making it one of the best consulting blogs for any business owner.
HubSpot, founded by Dharmesh Shah and Brian Halligan in 2005, is one of the most popular digital marketing blogs for entrepreneurs worldwide. HubSpot helps entrepreneurs sell faster and smarter by providing new marketing data, inspirations, and ideas.
Hubspot features almost everything you'll want, focusing on inbound marketing. There is a free CRM available to help with this. Their blog is user-friendly and appropriate for both novice and experienced marketers.
Customer experience, SEO, email marketing, sales prospecting, and more are all covered. In addition, many articles serve as guides, with resources and tools linked to them.
When Brian Dean founded Backlinko in 2013, it began as a site dedicated solely to backlink building, though it has expanded into on-page SEO.
Brian Dean, the SEO guru who coined the "Skyscraper Technique," publishes thorough tips on how to get quality backlinks the white hat way.
Backlinko offers a lot of data-focused content every month, with SEO case studies and handy advice. The content isn't new, but it goes into great detail about off-page SEO, for beginners and experts.
Backlinko is a terrific resource for constructing a link-building plan that works, whether you're a beginner or an experienced marketer looking for new ways to create links and improve your website's ranks.
Yoast SEO, founded by Joost de Valk in 2010, is one of the most popular SEO plugins, and it's familiar to almost every marketer. In addition to their plugins, Yoast runs an active SEO blog with massive monthly traffic.
While their primary focus is SEO, they often provide content relevant to various Internet marketing channels.
Yoast gives you the relevant information you require without cramming unnecessary content onto a page to meet a word count.
Dmitry Gerasimenko founded Ahrefs, and it's one of the top digital marketing blogs used by marketers globally, with valuable insights and helpful information. The blog is notable for publishing unique articles based on extensive data analysis.
The blog is an excellent resource for SEO and marketing professionals. Tutorials, interesting case studies, and opinion pieces from other industry and marketing professionals are all available.
This blog's all-text visual appearance is one of its unique qualities. In addition, the blog is easy to navigate and focus on because it uses minimal images.
The blog is a fantastic place to start for beginners. But it also provides much information for more seasoned marketers.
ShoutMeLoud, founded by Harsh Agrawal in 2008, has inspired countless adolescents in India and worldwide to start their digital businesses.
ShoutMeLoud is a seasoned blog that gives thoughtful and in-depth advice on blogging, WordPress, and SEO. It's a comprehensive guide to starting and growing an online business.
You can learn how to use marketing tools through the blog, find the best hosting deals, or get a complete case study on how to make a livelihood blogging.
ShoutMeLoud has a simple mission: to allow people to create a sustainable source of income by using content.
GoDaddy is a well-known hosting provider and domain registrar established in 1997 by Bob Parsons, even before Google was founded in 1998.
Most people are unaware that the hosting provider owns GoDaddy Garage, a full-service digital marketing blog.
Their blog contains articles on themes such as designing a website, SEO, how to establish a business, content marketing, social media marketing, digital marketing, and more.
GoDaddy receives about 10 million monthly visits, with most traffic directed to their services pages.
Glen Allsopp, the founder of Detailed.com and ViperChill.com and a master of SEO and viral marketing, is a master at breaking through marketing industry hype and presenting informative, helpful content. His blog is full of long, thorough articles nearly entirely free of fluff.
Glen approaches SEO objectively, focusing on what works rather than what the industry claims. You'll find value in Detailed.com if you're a marketer who likes results-driven data to guesswork and direct response to branding.
Detailed.com periodically releases informative articles on how rethinking your marketing plan can result in a massive rise in visitors, such as this excellent guide to relevant content and its effect on website traffic.
P.S. Glen has stopped using ViperChill.com. Instead, you can get all the digital marketing knowledge on Detailed.com or Gaps.com.
Social Media Examiner is all about social media, as its name suggests. You'll discover extensive and valuable instructions on almost every social network, from well-known sites like Twitter, Facebook, and LinkedIn to smaller socials like Slideshare, Pinterest, and Reddit.
Interviews with marketing experts and thought leaders, "How-to" blog pieces, news and updates about the social media world, data-driven blogs and industry studies, and even podcasts and videos are all part of the content on Social Media Examiner.
The yearly Social Media Marketing Industry Report, which includes data from over 5,000 marketers and is accessible to users, is also published by Social Media Examiner.
Convince and Convert, founded by Jay Baer in 2008, combines conversion optimization with content marketing to teach you how to create, publish, and promote content that meets specific marketing objectives.
The platform frequently addresses guest blogging and influencer marketing, marketing funnel development and optimization, social media, branding, and reputation management.
Unlike other content marketing blogs that focus on the creative side of creating fresh material, Convince and Convert take an analytical approach to content marketing and focuses on leveraging content to achieve particular ROI targets.
Derek Halpern is the founder of Social Triggers and a seasoned businessman. His site is solely dedicated to business marketing and strategies for surviving in a competitive market.
The articles on this page are packed with advice on using data-focused content marketing to sell more products, increase traffic, and attract a larger audience.
Social Triggers teach you how to grow an audience and attract a specific demographic. In addition, they discuss how to market your items and write compellingly to enhance sales.
Final Thoughts
Digital marketing blogs are one of the most effective ways to gain actionable insights and learn regularly. You have everything you need to start your digital marketing initiative.
The online marketing blogs in this article are the best and the most active. Marketing experts and digital marketing bloggers operate them, but they are also regularly updated.
So, if you're beginning a new business or having trouble marketing it, sign up and then use the information you gain to expand.