How SEO is helping businesses remain afloat in difficult COVID-19 Pandemic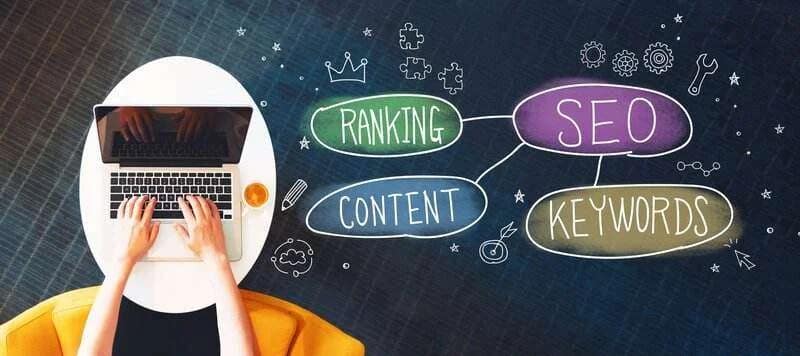 The Global Economic Scene in Corona Times
Vaccines, facemasks, ventilators and health care systems have eclipsed our world in just a short span of nine months. The Covid-19 pandemic has impacted the economy in a big way. Nations have come to a staggering halt. The term 'new normal' has become amainstay for the global economy that's going through its worst recessionary phase. Look at any industry – manufacturing, airlines and freight, insurance, retail, advertising, agricultural, e-commerce, finance or anything else – they have all plummeted like never before.
Fortunately, there's a silver lining in sight. It lies in continuous and well-thought-of SEO (search engine optimization) marketing campaigns. In what follows below, you'll get to understand the emergent and rising need for SEO in the current crisis.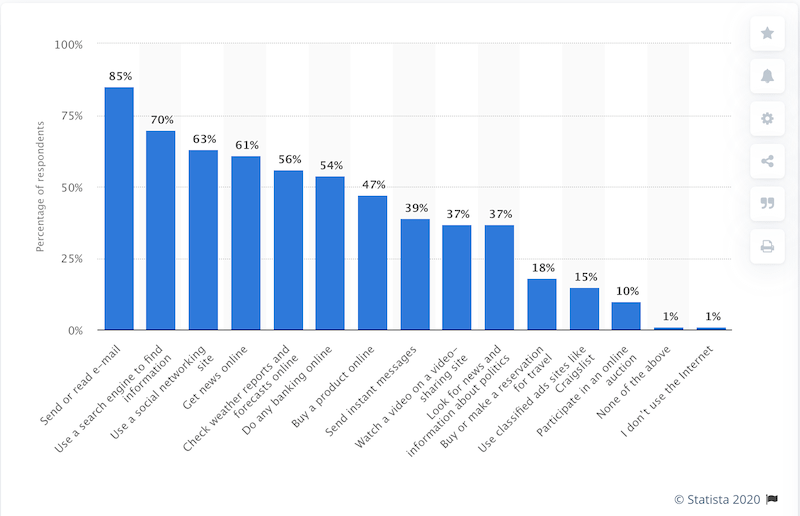 Need for SEO in Covid-19 Times
The message is going out loud and clear, "Under no circumstances, should you cut down on your SEO and marketing plans."
Even with burnouts happening from both ends, online marketers are ensuring visibility for their clients with new SEO strategies. With this in view, businesses are being encouraged to maintain their marketing and advertising budgets. Despite numerous operational and financial challenges, you can also keep your business afloat by reaching out to your target audience.
SEO Strategies to Fight the Coronavirus Crisis
The ongoing situation has brought local businesses, products and services into higher prominence.  Local SEO can help your business develop a strong online presence for any specified physical location. Just like normal SEO, actions and strategies can be designed for superior rankings and enhanced visibility on search engines like Google.
With local SEO, your business will come to the front when searches are rendered by those logging in from areas that are close by to your physical location. Thankfully, both Google and your audience recognize the importance of local businesses.
Here's what local SEO managers are doing to build online visibility for their clients. They are:
Listing contact details on business websites and ensuring consistency of these details on all platforms.
Designing and adding a company profile on LinkedIn, Facebook and other popular social media platforms (complete with business hours, contact details, support availability, address and other requisite information).
Making use of popular business directories like Yelp.
Curating and updating Google My Business profiles for brands and businesses.
Posting valuable images, videos and textual content regularly to boost the image and visibility of brands, etc.
Basically, local SEO helps in verifying the existence and credibility of your business. This, in turn, results in higher traffic and visibility through sound SEO strategies.
User-Friendly Business Websites
A smooth, fast and user-friendly website is a boon for website owners in these difficult times. Today, SEO is no longer restricted to its old definition wherein site optimization was the only key to success. With more and more customers gravitating online because of lockdowns, SEO has a lot to do with increasing user experiences. A SEO agency can design and maintain a fast-loading, responsive website to take your CX metrics to the next level.
Clean, well-structured and neatly laid-out websites are the perfect bait for customers; they attract more traffic and conversions.
SEO strategies help in reducing the bounce rate of websites, increase page views, and make customers stay on your site for a longer period.
Highly-relevant images and published content, such as infographics, articles and blogs, are the keys to success for business portals. This is because valuable content that's capable of addressing the problems of readers is necessary for keeping their interest alive.
Properly-planned on-page SEO adds to positive user experiences. Along with happier customers, you can aim to get better search engine results by providing high-quality content to your viewers.
During global lockdowns, a very high percentage of businesses are dealing with the problems of decreased cash flows. Projects have been either delayed or cancelled. Be it consultancy, education, retail, non-profit, financial services or any other sector, business owners are struggling to keep their head above the waters. One of the key methods of regaining balance lies in curating accurate, high-quality and relevant SEO-rich content.
According to expert digital marketers, companies that published 16 or more blogs monthly attained 3.5 times more traffic than others. The earlier concept of publishing 'one blog every week' to gain visibility, does not seem to hold ground any more.
Regular posting and updating of blog content, as well as updating and reposting old posts, can fetch better rankings on Google and other search engines.
Up-to-date, fresh and relevant content sends the right signal to customers and search engines alike.
It's important to invest in and publish informative and evergreen content. The content generated by your writers should be such that they provide value to readers across a longer duration of time.
As per Ahrefs, relevant and useful content – like FAQs, generic information, resources and posts related to your business and Covid-19 – can help your customers understand what to do in the prevalent situation.
Buffer, Hootsuite and other popular social media management tools are useful for publishing your posts on social media. With these tools, you will find it easy to share the same content on different platforms at a single go. You may also want to create schedules for publishing your posts in future.
 Strong Need for Video Marketing
2020 has been a revolutionary year for marketers who have also relied on SEO-friendly video content to prevent client businesses from sinking. As per a statistic revealed by Wyzowl, over 63 percent of businesses have chosen to invest in video marketing to drive their message across. Among them, 82 percent have acknowledged that publishing video content was the most lucrative part of their online marketing strategies.
SEO experts opine that the addition of video content can prove to be a big game-changer for businesses battling with Corona blues. Engaging, humorous videos, complete with smart marketing messages, are known to have the maximum impact.
The reasons for choosing a higher percentage of video SEO content are:
With mobile and Internet users going online for their purchases, the time is ripe for businesses to reach out to a wider audience. Video clips speak louder than words and images; that's why they are the right way to go.
The most feasible way of consuming content on compact mobile screens is via videos.
When users run board keyword searches, they are likely to get different results for different search results types. SEO technicians are aware of the ways of using video content formats for getting the best mileage from these searches.
As a rule, videos produce the highest levels of online customer engagements. Therefore, they are the best means of boosting brand value and business visibility.
Positive reviews are non-negotiable for the success of your business. They are very useful for inspiring customer confidence. Even intimes of uncertainty, positive reviews can fuel social proofs on Google My Business, directories, and Facebook. These reviews provide credence to your brand authority and trust. Along with the expertise that your brand presents, trust and authority are other vital elements that are necessary for higher Google rankings.
It is important for local businesses to pay attention to online reviews as they signal customer sentiments on various search engines.
The best way of encouraging positive reviews is to ask for them. Say, if you are the owner of an e-commerce portal then you may want a review system in place. It will help your customers see the products and services that are more successful and powerful than the rest.
Customer reviews are necessary for establishing the reputation of your business. Transparent and reliable reviews will pave the way for the perfections of your products and services, basis the insights of your customers.
To encourage positive customer reviews, you may want to start an email campaign wherein a mail is fired to buyers soon after they make their purchase. Testimonials, use cases, power-packed social media content are other ways of using SEO to maintain the image of your brand.
Emphasis on Link Building
One of the most essential challenges for SEO planners is to create result-oriented backlinks to business websites. Posting highly-authoritative and useful content will make people share the same on their blog posts. As a business owner looking for the best returns, you may want to use the following SEO link building strategies:
Use the outreach strategy to get the attention of relevant influencers, other businesses and thought leaders. Request them to go through your content and share them with their audience.
Invest in guest blogs on other influencer sites. This will help you tap into their readymade audience and thereby increase your business reach.
Establish the new normal, steadily and consistently, by choosing to build high-authority links. Focus on getting more readership by showing people how to move forward during the Pandemic.
The Last Word on SEO – Even as #Covid-19 Trends
In no uncertain terms, the Covid-19 scenario is grim. In the dark face of uncertainty, businesses are grappling with the woes of negligible consumer demands, governmental restrictions for safety reasons, fluctuations in supply chains, production systems coming to a standstill, absence of labor resources, non-availability of raw materials, and more. In all this, the significance of SEO has emerged largely. You may want to start with publishing evergreen questions that your customers usually have. Increase qualified traffic to fight opposing trends. In a nutshell, partner with an SEO firm to identify the best-qualified leads connected to your business and nurture it further. Go ahead; plan how to leverage the benefits of site optimization, right away!