What should be the marketing strategy for a small business with a limited budget?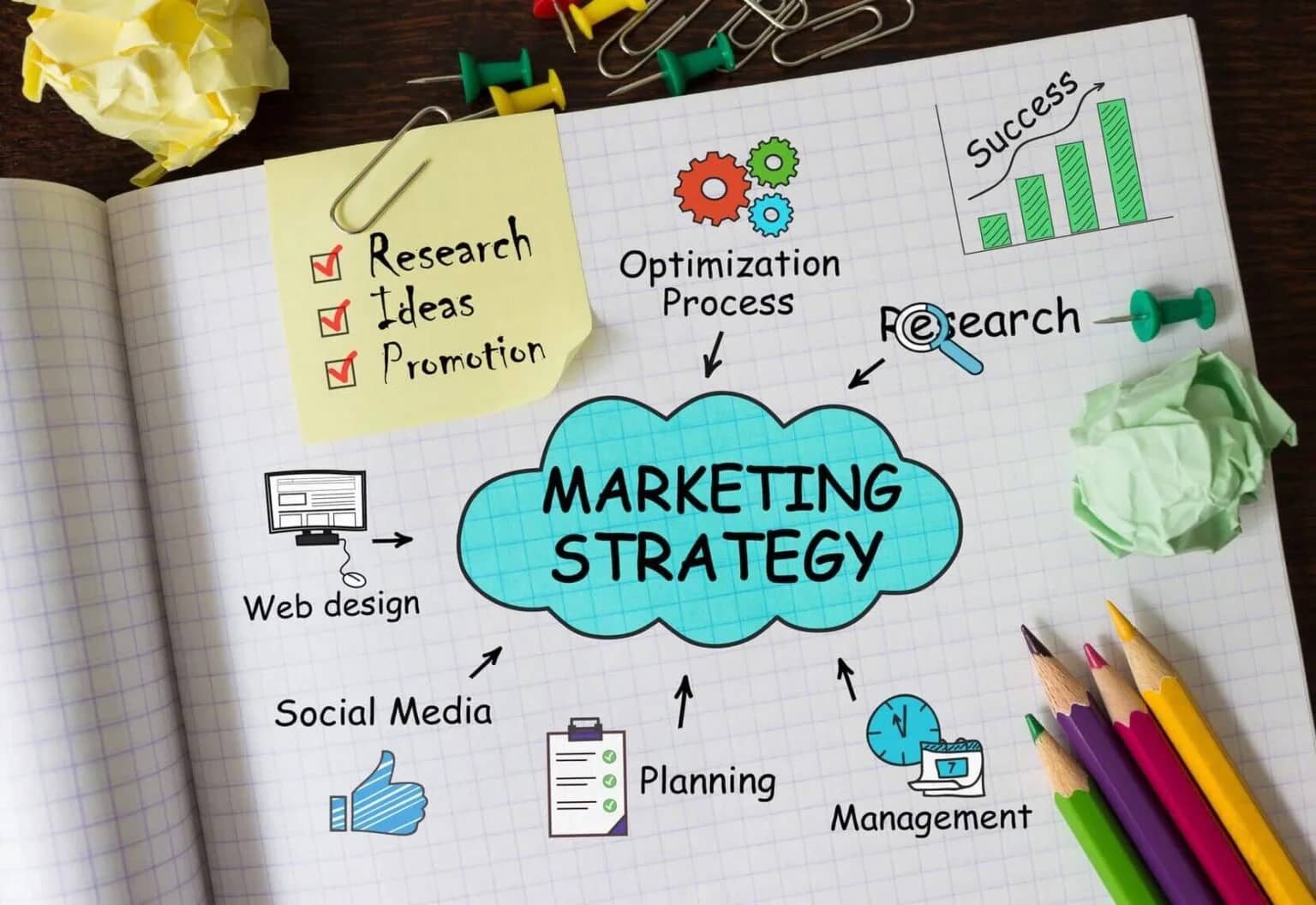 I often get this, what should be the Marketing Strategy for a small business with limited budget? Well, most start-ups and small businesses usually share a common pain point, which is well-utilizing their shoestring marketing budget and getting the best ROI possible. In this changing world, one thing has been clear that if you do not have a robust digital presence, then you won't be able to tap into the world of opportunity available.
But before we start exploring the effective marketing strategy for small businesses with a limited budget, let us talk about the necessity to have a marketing budget or a marketing strategy.
Marketing Strategy for a Small Business -Why Do You Need A Marketing Budget?
I guess you are also noticing a new trend call self-improvement and passion-entrepreneurship. Well, it's simple. Suppose you are good at something or passionate about a particular thing. And this trend is all about transforming that passion into your business right now because this social isolation is giving us comparatively more free time than before; while this is a noble thought, but there is a catch.
Yes, with all the technological advancement, tools, and overall digital revolution, starting a business takes a day, but that day is all about execution and action. You need to start planning before that, and your plan will give you the path you need to follow to successfully launch the business. And marketing is not the step you should take after launching the business. It comes first. There is no egg and hen confusion here.
Suppose you are about to launch a fitness app. You have great interphase and turn-key solution for every fitness-related issue. You are all set to hit the bull's eye. You chose an auspicious day and launched your app.
But how am I supposed to know about that!
So creating a fuss is essential to let people know that you are launching your business. But will it be enough to create a free social media business page?
The straight answer is NO.
Let's take the example of Face book. With almost 2.7 billion daily active users, Face book is changing the wave of the whole digital marketing world. It may seem that getting 10000 likes out of these 2.7 billion users without spending a dime is very easy. Well, it is definitely not!
As a Face book user, I rarely open any business page and check what service they are giving or what it is all about. But I stop scrolling immediately when I notice any sponsored ad related to workation home stays on hills because I love that kind of place. And I usually Google about this kind of place all the time.
Now Face book algorithm knows I am one of those users who prefer such living destination, and through Face book targeted ads, one such ad appeared on my home screen. And I came to know about that company or hotel.
Marketing Strategy for a Small Business -Marketing Plan with Limited Resources: The strategy
There is no doubt that marketing plays the most vital role in driving revenue. While the tycoons can afford Super Bowl ads that do not mean that there is no hope for small business. If success is all about performing better than your competitors by tracking their growth, we have already covered that blog topic. Today we are just focusing on the marketing strategy.
Organic Social Media: Leveraging its benefit
While it's factual that paid social is exceptionally effective, organic social works as a strong foundation for any social media strategy and budget-friendly marketing involved. Simple tricks like responding to comments and queries help you create a reputation and helps in ORM (Online Reputation Management).
There are many ways to create cool and effective social campaigns without spending anything. All you need is thinking out of the box.
Suppose you are about to launch your health and fitness app. Creating catchy motivational quotes and sharing health tips will not cost you a penny. But slow and steady, you will be able to create a group of followers. Interact and engage with them; in return, build your authenticity.
Connect will like-minded people or create an engaging group. Post that involves poll or question will give a scope to engage your potential customers.
But how will you create cool graphical posts!
Here are a few absolutely free tools that can help you out:
This tool is great when it comes to creating professional-looking social media posts. Canva has a lot of already designed templates. All you need is drag and drop your preferred images. Change colour and fonts. And your social media creative is ready.
Be it high definition stock images to small videos, Pixabay library is free for all the registered members. Now download the image you need and keep promoting your brand.
One of the global marketing gurus, Neil Patel, has repeatedly explained why a company needs to start its blog. The blog is the only platform through which you can gradually gain credibility and authenticity. Your audience will start believing in your brand if you are already trying to help them out with your blog's information and solutions.
If you start a health blog and start sharing well-researched articles, only your readers will believe in your product. They will believe that you have the needed knowledge and skill to launch such an app. And if you can create a large number of daily readers, then just an announcement of your upcoming product will help you get the pre-launch sell.
Blogging is still a vital customer acquisition tool, and it can rapidly increase your website traffic. If you upload SEO optimized content, then your search engine exposure will also be improved. If you have enough budget, then utilize the plug-ins appropriately and reap the benefits of a blog.
Blogging is not going to help you if the uploaded content is bland or not SEO optimized. Spending in content marketing is highly recommended if you want to see the result right away. Content is the main tool in direct-to-consumer marketing. Hubspot is continuously preaching about the importance of content and helping to grow the bottom line. Always keep one thing in mind; content is all about communication. It is the voice of your company. Check out this blog which explains Why you should spend more time thinking about content marketing
If you use the right plugin in your blog or web site, then getting subscriber will not be an issue. A rightly planned email marketing campaign can have a great impact. There are many free platforms like Mailchimp that not only allows you to start email marketing campaigns but also give you CRM feature and ready templates.
By now, I hope you know what webinar is. While hosting a webinar may seem expensive, having a cost-effective set up is possible. Webinars can help you become an expert in your domain, and through an effective webinar, you can easily promote your brand or service. Everybody loves free stuff. So just host a free webinar that can add some value to someone. Once they start believing in you or the host, they will automatically trust the associated brand as well.
Apart from the ways mentioned above, there are more things you can do to augment your growth without spending much. These are:
Start a youtube channel.
Guest blogging in popular sites
Create free digital products like e-books and announce a giveaway.
Be active in forums like Quora.
Start a podcast
Collaborate with content creators
Now with the advanced technology and ever-changing trends, it is hard to mention all the marketing strategies in a single blog. It depends on your service or product that which strategy you should prioritize. Starting from an e-book giveaway to having a podcast, a YouTube channel to publishing a book, anything can be done. But only you can decide which one will give the best possible result. So do not be demotivated if you have a limited budget and do not compromise with marketing either. Have a marketing goal and then start creating a strategy.