The Future of SEO and What the Experts say?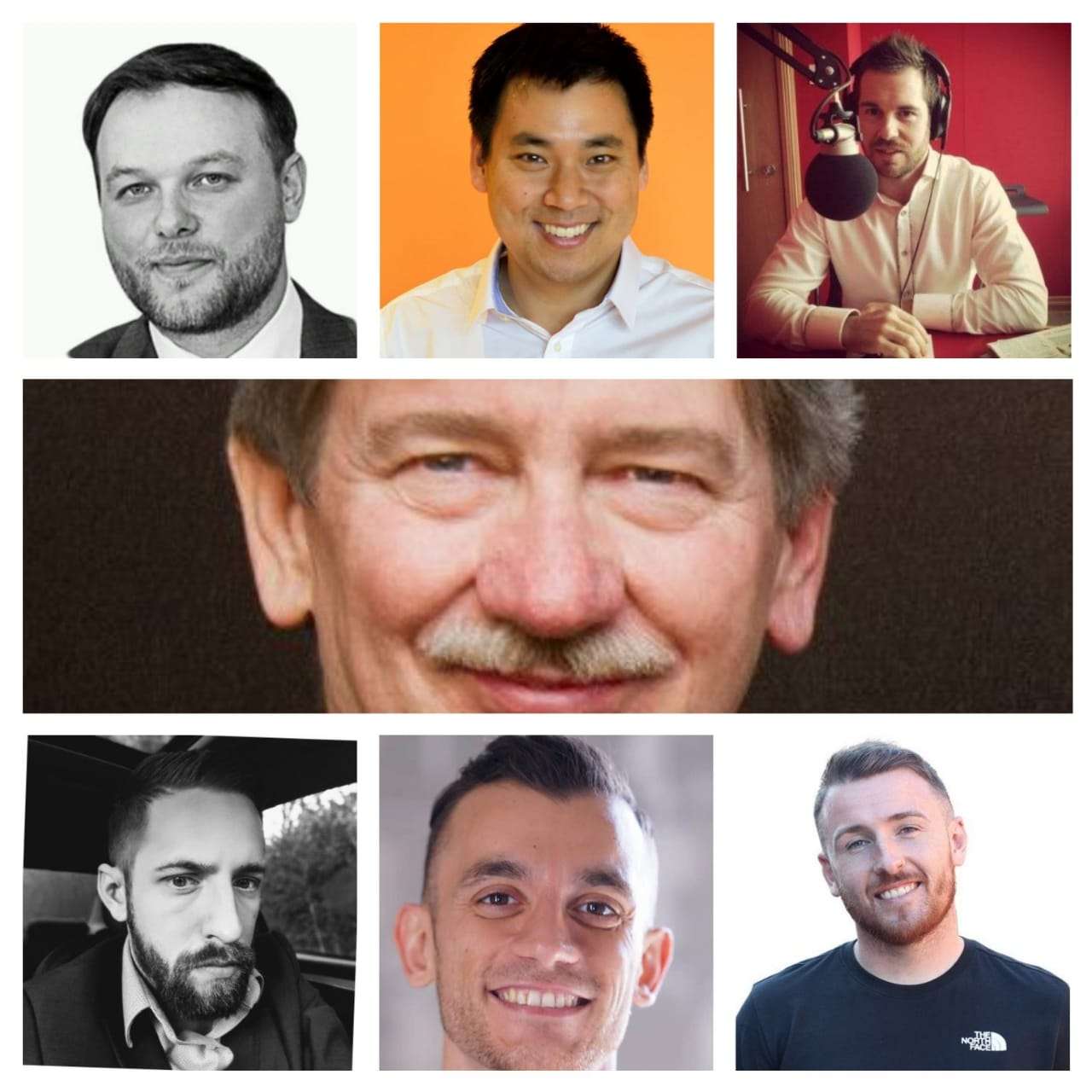 I often ponder on the opportunities that are waiting to unfold in 2021 and further in future. There's a lot of published matter on how to grow your business in the next decade and what will be the Future of SEO; it's exciting but daunting. There is no dearth of changes that's expected to occur in marketing disciplines in the years to come. Technology will continue making stronger strides with voice searches, virtual assistants, AI and ML mobile experiences dominating the show.

In all these, we can expect Google and other search engines to adopt and adapt to new roles to align with the fast pace of change. The entire SEO landscape is also bound to change.

Now, where do all of these leave digital marketers like us? Obviously, our lives are bound to get more confused and complicated. Experts and client's opinion will change with evolving SEO strategies. Therefore, as the owner of a content marketing agency, I need to chalk out some important action plans to steer my business into the future. Other digital marketers may want to copy suit to find their space with similar grounded SEO strategies.
The Future of SEO
The SEO market space is changing by leaps and bounds. It's just not enough to stay glued to Google algorithms and what popular marketing blogs say. The best links will win and the best SEO keywords and digital PR strategies will propel you into the future. Success lies in optimizing your website in the best manner possible to get the results you seek. Creativity, cross-collaborations, AI tools and techniques and innovation in thinking patterns will help in designing more sustainable SEO strategies.
Understanding users and getting them to remain on your page is the most challenging task. Disruptive SEO strategies will be needed to make visitors explore the rest of the website and purchase products and services you sell. Experts working in the digital marketing arena collaborate with technology gurus to impact long-term user engagement and optimize websites. They have the know-how and expertise to propel people like you and me into the future.
I recently interviewed some of the finest minds in SEO and asked them two questions:
1) What's the Future of SEO
2) How can we benefit from it?

Here's what they have to say! Read on:
The God Father of SEO – BRUCE CLAY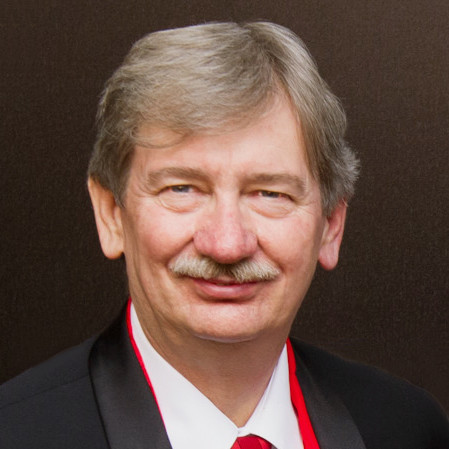 "SEO began as keywords in tags, extended to be anchor text in inbound links, and has since evolved to be several areas spanning on-page, off-page, server configurations, expertise, authority, trust, intent, and even sentiment. AI has changed a lot of things for the better. But that is the past.

The future has SEO being much more technical architecture, guiding the evolution of search through BERT and Core Web Vitals and Page Experience. The implementation of subtle best practice techniques to assist in the identification of your expert content at a fragment level is not a common skill for many. The concept that content is King has changed and now content is just a piece of the puzzle. There are many website and content builders out there that occasionally can accomplish things. But the future lies with search architects that have the skills and wisdom to see what will be in two years and get there first. That is the future of SEO."

You can follow him on LinkedIn
or subscribe on his site : Click Here
CEO & Founder, MobileMonkey, Inc and WordStream, Inc – LARRY KIM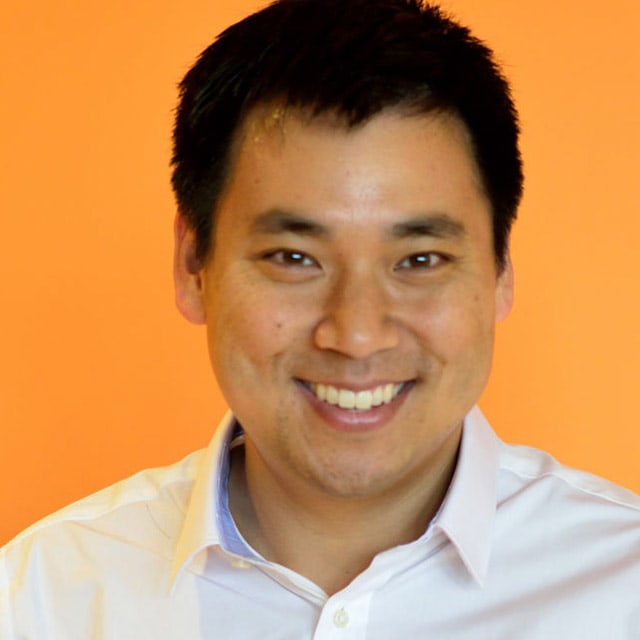 "Artificial intelligence will impact the future of SEO. AI will be very useful for every digital marketer out there. It's an important factor in shaping SEO's future. Artificial intelligence tools, like AI-powered chatbots can help marketers become more productive by being able to perform multiple functions, analyze data, stronger analytics system for SEO teams, and helps a lot in performing smarter personalization."
CEO, Marketing Labs – Matt Janaway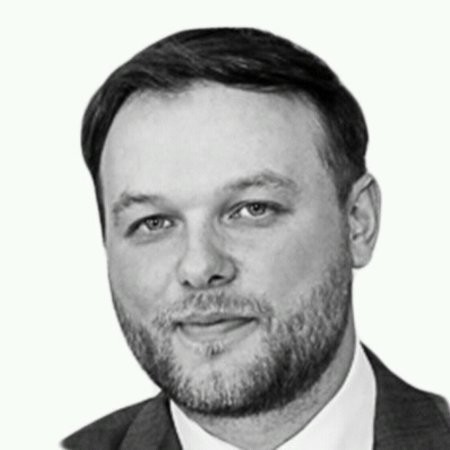 With decades of experience as an SEO professional, it has been an incredible journey to see the industry change over the years. With huge developments across digital technologies and online consumer behavior, I believe the future of SEO is looking very bright (but as always, unpredictable)! With Google's continued effort to strengthen its natural language processing, semantic search abilities and AI algorithms such as RankBrain, those websites that continue to focus on a user's experience will be rewarded with strong rankings and organic traffic. It's now more important than ever before to put your users at the center of your SEO campaigns. From loading speeds and dynamic content delivery to building a trusted brand and understanding search intent, it's vital that marketers double down their efforts to add value to Google's database of search results and provide its bots with content that will keep people engaged and using the search engine.

Follow him on LinkedIn
Visit his Website
SEO Evangelist – DANIEL FOLEY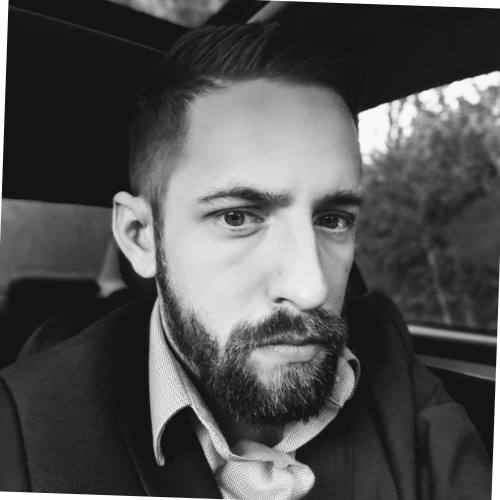 The future of SEO is always going to be changing, what we predict for 2021 will become old news by 2022 and so forth. SEO will evolve with search – and how we utilize SEO as a strategy will change depending on how Google shapes search results. The near future of SEO is going to be weighed more on user experience. Whilst it's no secret Google has been moving towards user interaction with the evolution of rank brain – there will be a more concerted and adaptive algorithm for 2021 with faster real time index updates that react more to user behavior.
Google already diversifies SERPS, we see this with an evolving utilization of rich snippets, structured data and other features introduced into SERPS to increase ZERO click interaction – basically, Google wants people in many instances, to find the information they need without having to trawl through search results or scouring web pages – in fact, the most recent news on Google passage indexing is just that.
SEO for 2021 will be more weighted on how users interact with landing pages – some of this will piggy back on Google's core web vitals (how long does someone have to weight before they can interact with the page, does the page load smoothly or is it jerky and laggy (CLS). User scroll depth, click journey, time on page, site and POGO rates will all be more weighted as we go into 2021 – so, making sure that your content is GOOD but also that your landing pages are configured in such a way as to engage and retain as MUCH traffic as possible is going to be key in growing and sustaining rankings.
Links will remain important – someone once asked me if I ever thought links would die out, but in reality the answer is NO, and why would they? Google is built on an index, that index relies on websites linking to others – how websites interlink is intrinsic to how the web works – so discounting links would be utter madness. Do I think Google will change the bar on link evaluation? Yes, of course. Google's forever moving the goal post on link quality, from landing page relevance to content context, link anchors, citations and brand mentions + so much more.
SEO in 2021 is just going to be a progression towards end user intent satisfaction. But, there will be lots of additional things to consider. As SERPS become more saturated with rich snippets and other SERP features/functionality – capitalising on these things is going to be absolutely key for most SEO consultants / agencies and in house HOM's for 2021.
In 2021, having good content alone just won't be enough – the rhetoric pushed by Matt Cutts back in the late 2010s – of write good content and users will come is now dead. We know this, how many websites were hit by core updates including E-A-T and YMYL? Writing good content alone isn't enough – and, making sure content is factually correct is equally of importance – but, alongside this, user engagement will be a paired ranking factor. You'll have to work hard to produce good quality that meets end user intent, in a webpage frame work that retains more traffic than it loses, with positive engagement metrics that stand out over competitors, with CTR + LINKS to boot.
The fundamentals of SEO in 2021 will be similar – make your websites for the end user – just, this time round, you'll have to make everything for the end user work faster, better, with more structure and clarity.

Blog – https://www.danielfoley.co.uk/7-seo-writing-tips-for-2020-how-to-write-seo-friendly-content-to-boost-your-sites-visibility/
SEO Sherpa – JAMES REYNOLDS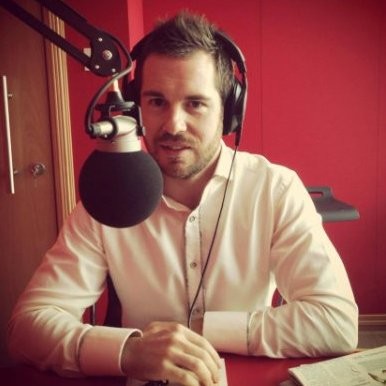 With more and more users buying voice-enabled devices, there's no denying that voice search is a marketing trend on the rise.

Statistics back this up:
When queries spoken on voice assistants like Alexa and Siri eventually overtake desktop and smartphones, everything will change.

Whereas, right now, a top-5 result is good enough. In the future, only one ranking will matter; number one.

Why? Because at least 40% of results served by voice assistants get pulled from featured snippets. Much of the other information performed by voice assistants get drawn from rich snippets.

If you haven't done so already, you should actively seek opportunities to rank for featured snippets – that's a given.
You can also steal a lead by implementing Speakable Schema on your website's pages.
Speakable schema markup is a new type of structured data used by voice-assistants like Google Assistant, Alexa, and Siri to interpret (and present) speakable passages within your content.
Unfortunately, for now, Speakable Schema applies only to certain types of content, such as podcasts, recipes, how-tos, and FAQs.
If you produce content in any of these formats, I recommend you implement Speakable Schema right now.

James Reynolds, SEO Sherpa
SEO Link Builder – JULIAN GOLDIE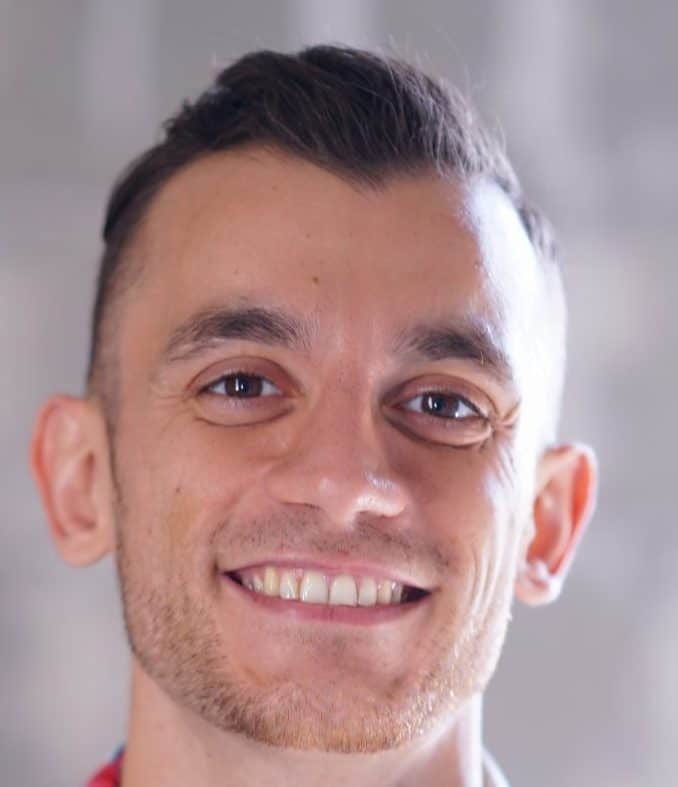 There's less 'real estate' than ever on the first page of Google for organic search results – and that trend is only going to continue.

Why? Because SERP features like video carousels, Google Ads and featured snippets are gradually increasing, meaning the space for organic results is dropping.

Google's a business – and they'll continue to push companies towards paying for ads. So if you're trying to rank organically, it's only going to get harder – and there'll be less space to compete.

What's the solution? Improve your conversion rates from the traffic you do get. It might be harder to rank, but there's always room to improve your conversion rates and earn more from your hard earned organic traffic.

Hope this was useful and thanks for the opportunity,

About Julian Goldie: I help websites rank higher on Google with SEO link building.
Visit his Website : Click here
Social Media: YouTube and LinkedIn
Ryan Darani SEO – RYAN DARANI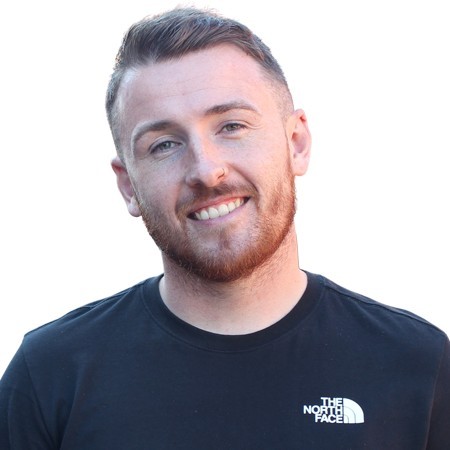 SEO doesn't evolve as rapidly as people think it does. The fundamentals have always been the same: write amazing content, build great links and, drive traffic. However, I think the way in which these core fundamentals operate will begin to change. Businesses will begin to understand that no marketing channel should be viewed in isolation. Paid works well with SEO, SEO works well with social media. The cycle will expand. I think SEOs will become learn to become better marketers alongside being specialists in their respective field (I think about Python, ML, NLP).

The same tactics that worked in 2019 might not work in 2020. It's the evolution of search. We need to continue to focus on user-centric signals and build great experiences around them. I recommend to not get overwhelmed by how fast SEO is moving and instead, focus on the core principles of any search engine: giving the user (and the crawler) what it wants.

Visit Ryan's Website: Click Here
Follow him on LinkedIn
Here are some tips and tricks that I have come up with, on how to beat my competition and fuel business growth with SEO. Read on to know more:
Future Business Growth with SEO
Semantic Search – Leading SEO Trend
Semantics refers to the study of words and their relationships and meaning. Semantic searches help search engines sieve through the vast repositories of available data. The search is done in terms of the meaning and context of the keywords punched in by users. In future, semantic searches will dominate Google and other search engines. The ways of handling user search queries will change. Resultantly, queries will return the most relevant and complete content possible.
Google algorithms will keep giving back better search experiences with every update. This is a boon for marketeers and business owners like me. Why? You may ask.
The answer lies in semantic searches. They enable the most relevant and best search results with natural language terms. Search Engine Results Pages (SERPs) comprise of snippets and knowledge graphs. The results derived from information collected from diverse sources are used to return what users are looking for, exactly.
To attain this end, we should improve upon the semantic search value of our sites on the following lines:
Digital marketing tactics work best on actionable, authoritative and rich content
The published content should answer the questions of the target audience
Content that takes up one question, and answers it in depth, is best for semantic searches
To the point, naturally flowing and easy-to-understand content can make our clients and customers find the necessary information
Lists, bullets and easy-to-understand sentences (with structured data) makemore sense to people
Use of questions, articles, ratings, products and review schemas can make search bots understand and find businesses easily
Google My Business Will Be Essential for Local SEO
Local searches can get the maximum business. With over 1,000,000,000 people using Google Maps on a monthly basis, Google My Business has become an important part of digital marketing campaigns. Five million-plus apps and websites choose the core products on Google Maps Platform every week.
So how does this work?
When a user runs a location based search for a product or service in my city or town then Google Map searches for results in the geographic area surrounding their location. Here's how to be a part of local search results:
The Google My Business Dashboard is very useful for keeping customers up-to-date with the smallest business-related details.
Google My Business listings should be complete and optimized to encourage activity and engagements.
The details about the business and its location must be complete and up to date to get strong rankings on Google.
GBM features help people look for addresses, phone numbers, hours, services, addresses, company websites, menus, ratings and reviews, etc. It's important to ensure that all these details are updated in the site's Google My Business listings.
As a business owner or marketer, it's crucial to optimize your Google My Business listing regularly. This will enable people searching for local businesses to get access to your details and consider what you sell. The signals sent to Google and other search engines will add to your local SEO ranking. To ensure success with GMB:
Sign up and claim the details of your business
Complete the Google My Business verification process in the next few weeks
Optimize all aspects of the Google My Business listing once your business location is verified and correctly established
Be proactive in answering any queries about your services and products
Create fresh and regular content to share information about events, special offers, new products, etc. – this will increase the visibility of your business to a large extent
Use images of new menu items and your location; especially those images that are most relevant to your customer base to catch the attention of your audience.
Digital PR for High-quality Backlinks
I have always believed in the powers of digital PR. This SE0 tactic is here to stay and will be the guiding force for digital marketeers in future. It helps me gain good customer reviews from online publications and websites.
With digital PR, businesses can reach out to their target customers through their favorite podcasts, websites and social media accounts. It's possible to get 5-star reviews on Amazon and Google with well-conceived localized SEO digital PR strategies. For instance, online publications can feature your business and its activities in your local area to impact the search engine ranking and visibility of your site.

There is a long list of publications that can bring businesses into the limelight – local blogs by bloggers residing in the area, local newspaper portals, ratings and reviews by people living in the region, etc. Posts by local buyers, or the organizers of shows and events you may have sponsored, can reward your efforts with high-quality and organic backlinks.
The following points show how to grow your business with digital PR campaigns:
The rankings for your SEO keywords increase when you publish content on high-authority websites. Backlinks to your site from higher-authority sites can improve upon your brand visibility and traffic largely.

Sharing good content on social media and other platforms brings your business to the front. More people get to know about your products and services; thereby increasing your sales and profits.

Digital PR teams secure positive reviews and create engaging content to make good things come up when your type of business is searched for. SEO-rich, easy-to-read and relevant articles can position you as a credible source of information and increase the trust of people in your brand.
A well-conceptualized digital PR strategy generates more leads by increasing brand visibility for the target audience.

Experienced digital PR agencies understand the value of digital marketing investments. They perceive your PR efforts from the ROI point of view. They know how to push quality content through a conversion funnel to channelize leads and increase conversions.
A well-established content marketing agency keeps track of the latest SEO and digital PR trends in the industry. It provides full-service public relations services and helps in developing strategic campaigns. These campaigns address the marketing issues of businesses and spread brand awareness. They create industry buzz and sync actively with the digital campaigns of their clients.
Conclusion – SEO will Get You There
Detailed, thorough and careful semantic keyword research is necessary to get the high rankings you deserve. Your search engine rankings can shoot upwards with organic traffic and White Hat techniques. These and the other SEO practices liked by Google can be included in your digital marketing campaigns to make a big difference. Alongside, hiring experienced content writers with in-depth knowledge of SEO can propel your business forward. These writers develop compelling, direct and informative content to generate better leads and conversions.
Once you have the best SEO content in hand, publishing articles, blogs, white papers and other well-researched content on high authority sites can add to the trustworthiness of your site. Stride into the future with the best SEO elements in your arsenal. You may want to give a try to the SEO capabilities of The Rank Company to escalate your digital footprints and enjoy a higher ROI.
Apart from white hat link building techniques and solutions, the digital marketeers at The Rank Company can feature your business on high-authority websites like USA Today, Forbes, Entrepreneur, etc. Their efforts can make your digital PR outreach campaigns more successful and seamless. Connect with them, today!