What is Online Reputation Management? And How can The Rank Company Help You!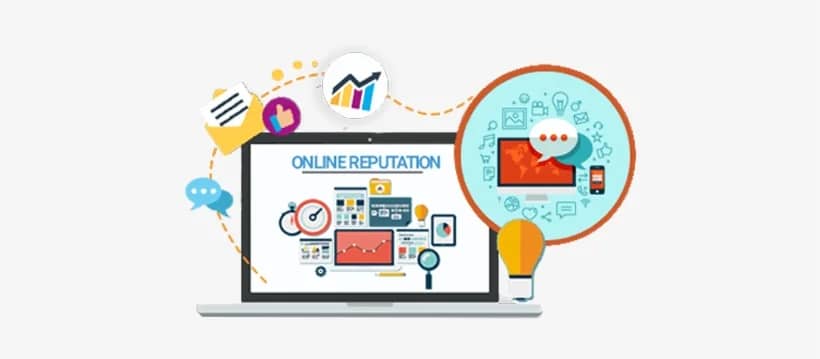 "Today I Googled myself and I was surprised to see what came up. The search results did little justice to my professional expertise and what I have done so far."
David reached out for the next cup of tea and said, "Everyone who is online has a reputation to maintain. Be it your brand, business or self, you need to be represented fairly. To attain this, you must have a say in what people are talking about. In other words, you need to be in the driver's seat to control online conversations."
"How is that possible? How can I get people to see the right material when they are looking me up online?" Frank replied doubtfully.
"I do it all the time. We have the best online reputation management strategies to create balance and counter any negative reviews or misleading trends. There are certain tools of ORM that can portray you in a good light. They will help you put forward your best foot only," David retorted knowingly.
He continued, "The misconceptions regarding online reputation management are many.  There's a lot more to ORM than public relations or social media monitoring. ORM empowers businesses and impacts their visibility and sales. In fact, businesses of all nature and size stand to benefit by including its concepts."
David understood that he had to delve deeper. He needed more information about managing his online reputation. For this, it was important to turn to experts in the field. To begin with, here's what he found out.
The Rising Need for Managing Reputation Online
Nowadays, the internet is behaving very differently. Facebook, Instagram and Twitter posts can make or break an individual or brand. This is because,
Enterprises are engaging customers proactively, dealing with an active audience and relying on user-generated content.
Websites are no longer plain brochures that show what a person or company is doing or is capable of offering.
Communication landscapes are now diverse and powerful, with voices and expressions becoming the key to online success.
Interactions on social media networks are now commonplace.
Tweets and 'likes' have become strong measures of the popularity of brands and individuals.
Clients, customers, rivals and prospects are forever talking about people and businesses.
Latest products and launches are being discussed online.
Comments on blogs and online reviews are used for showcasing customer experiences.
In this scenario, both individuals and companies have to give credence to the opinions and voices of people. The reviews have to be read and replied to in good time to maintain credibility. In other words, it has become necessary to pay attention to what is being talked about and manage online conversations effectively.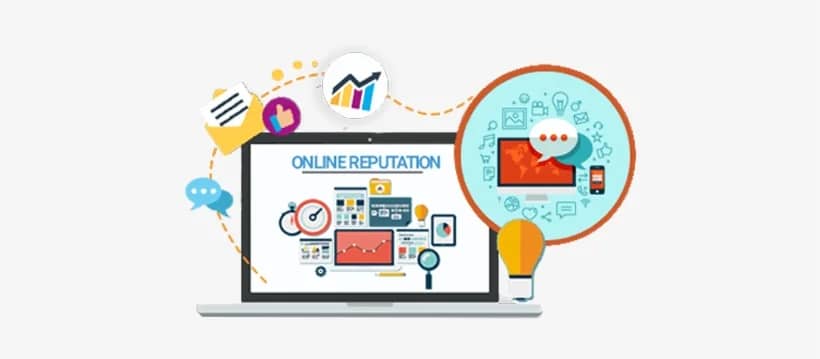 What is Online Reputation Management?
ORM involves a mix of public relations, marketing, social media, search engine optimization (SEO) and legal strategies. These strategies are needed to promote, defend and improve upon your online business reputation or image.
These files are very important because they are responsible for determining how your website looks. They even add a number of requests to your total tally each time a user visits your website. Beware!
You have to take note of two kinds of negative content:
The complaints and discouraging reviews in social networks. These have to be addressed convincingly even though they may not be threatening for your business.


Any reputation-damaging content can affect sales and business credibility in a big way. This type of defamatory content impacts search engine results and throws a bad light on your online presence.
What Needs to Be Managed?
Negative reviews: There are many review websites that permit users to write about their experiences and opinions on your brand. Negative comments can be very damaging for you name and sales. Simply answering to such negative website reviews will not be enough.
Hate websites: Those who are really serious about damaging your reputation go a step further and develop ad hoc websites with illegal content, negative opinions, and hate messages. They fling insults at you and spread false information. These sites are created to hold you to ransom and drive potential customers away.
Negative media coverage: This comprises of offensive and unfavorable online media coverage, TV and print media content, etc.to impact your company and brand negatively.
What can The Rank Company do for Your Reputation Online?
The reputation management consultants at The Rank Company evaluate your current online presence for any activity. They build customized strategies and plans based on your individual needs and those of your business. Their aim is to create and maintain a long-lasting positive image on social media and other networks. Thereafter, determining actions are taken to repair and build your reputation further.
Routine monitoring of search result rankings, social media platforms and press can assess how your business is perceived online.
Repair tasks suppress all harmful and damaging online content. The goal is to get only positive search results on the first few pages.
Negative reviews and content are either removed or suppressed in Google searches by creating positive content through reputation building strategies.
Overall, The Rank Company optimizes new positive material to describe you and your goals in a better light. They begin by brainstorming on the image you wish to portray. Positive content is constantly generated to prevent negative assets from coming to the front in search results. Stronger lines of defense are built to combat any negative information that may surface again.
Ask for a Reputation Consultant Online
Is your online credibility in danger? Are you looking for the best ORM services to manage, repair and rebuild how you appear to people online? Like David, you may want to reach out to professionally-trained reputation consultants who can develop a positive environment for you or the brand you represent.
Ask for the best online management tools and plans to take your reputation to the next level. Reach out for professional reputation assessment and consultation at The Rank Company to get positive, new and optimized content. Call +919903059922 today.